ID cards are becoming mandatory be it a school, university, or even at work. Due to these ID cards, it has become possible to identify the employees and reduce any chances of fraud and theft. An ID card, used anywhere, will have the same items such as the name, photo, designation, job title, and a digital barcode.
ID cards are not only a tool for identification, rather it has been seen to serve more purposes. Every institute and department has its own needs. So, ID cards can be varied also. But the generic items remain the same.
Multiple examples of ID card templates can be found online. Using these templates, you can add your specific information or even customize the ID cards.
Using a readily available template not only saves time but also helps you access millions of templates and select one which suits your need.
Online ID cards are the first thing that comes to mind when someone needs the id badges for its staff. There are very few people who try the local market for the designing of these id cards. Looking for online facilitates in searching for thousands of templates already designed by professionals. But not all these cards are worth using due to their limited editing options.
We are providing here id card templates that are accessible online for everyone. The only but big difference is that these id cards are fully editable.
#1
The first one on this list is a beautiful design id card with a layout that every professional must like. The card that a company feels proud of when they see their employees wearing it. Input all the information of an employee and the card is ready to print. Give it a try!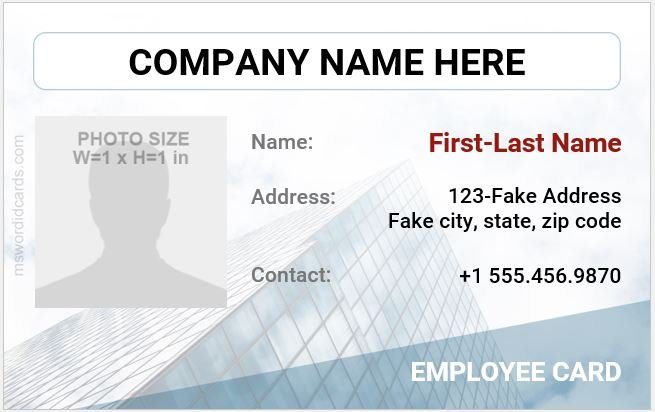 Dimension: 3.38″ x 2.13″
Size: 418 KB
[Personal use only]
2-
The magic of black and grey will give your employees the feel they want at the desk. The combination of information on the card for being half portrait and half landscape gives it something unique about it. You can still make changes by yourself or write to us about anything you want to be there.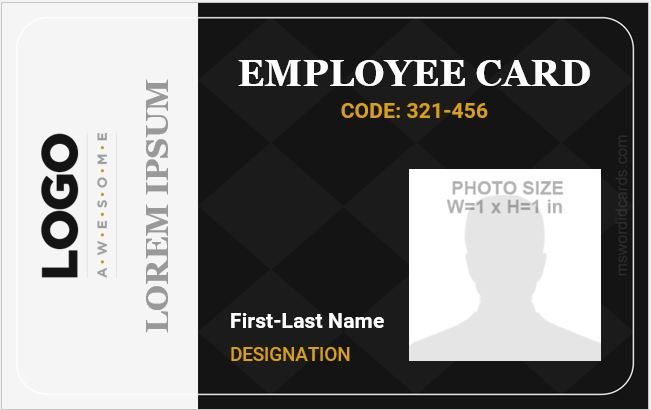 Dimension: 3.38″ x 2.13″
Size: 120 KB
[Personal use only]
3-
The card has a fantastic color scheme. Imagine your employees wearing this id card to represent your company? we hope you will like it for the same.
Dimension: 3.38″ x 2.13″
Size: 418 KB
[Personal use only]
4-
The first one of the two vertical designs on the list of online id cards. We think to make it with a progress sign as it is generic to suit every business. However, if you think this is something 'extra' that the card holds you can simply remove it. Other information is also editable but we think it is good to go with this.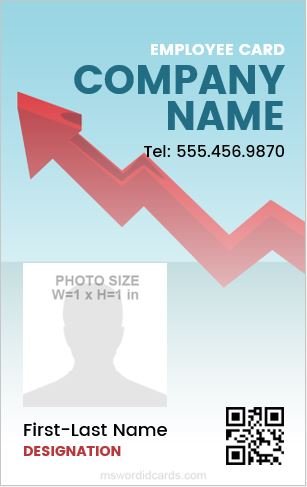 Dimension: 2.13″ x 3.38″
Size: 147 KB
[Personal use only]
5-
The second vertical design gives a professional look. The card looks to be used for every business. It is not necessary for you to design it for your employees because your office lies at the penthouse. You can still choose it otherwise.
Dimension: 3.38″ x 2.13″
Size: 288 KB
[Personal use only]