An ID card is a source of information and identification of a person. Students of schools, colleges and universities carry a Student Identity card, which basically serves the purpose of student identification. A unique ID number is generated for each student which is called the student's ID number. ID cards usually contain information, such as a photograph of the student, Name, Address, Date of Birth, Card Expiry Date and other relevant information.
The ID card information can be displayed horizontally or vertically, depending on the requirements of the institution. A more effective and efficient way is to use smart card technology in ID cards; the card doesn't have to be swiped through a magnetic stripe reader and can be just placed on the readers.
The photograph for the ID card must be taken in color and should be taken facing front, showing the full head and open eyes. If the student wears glasses, either it should be taken without them or if worn, there should not be any glare or reflection on glasses.
In case a student loses the ID card or damages it, a replacement card must be requested immediately.
School ID cards
School ID cards are used to identify students and faculty members at the school campuses. One of the common use of an identity card is to provide basic identification through photo comparison and quick and easy verification. This serves as the bases for providing security and safety to educational institutes by granting access to only authorized people. Each school has different requirements for the format and sizes of ID cards.
Sometimes, the back of the ID card also holds important information such as the department of study, contact information, etc. School ID cards can also be used for attending events at school, borrowing books at the school library, receiving concessions at theaters and local shops
College ID cards
College students and staff are also issued an identity card for visual identification. They are sometimes known as campus ID cards. The card shows that the person wearing it or owning it belongs to the campus. A college ID card, besides providing security and identification, also provides plenty of convenient functionalities, such as providing access to campus building and doors, on-campus food services, equipment, registration for an examination and attendance logs.
University ID cards
The university ID card also consists of a unique Identity number generated exclusively for each student. It is used for identifying and accessing student records. It allows access to different buildings of the university campus and university services, which might include accessing the library, laboratories, results, and sports centers.
The same ID number stays with the student throughout the duration of university affiliation. Last 4 digits of the ID numbers are more significant, as they can be used to provide information regarding registration, enrollment, academic records and admission application, etc. A student must carry his/her card with them all the time, while they are at the university campus.
University ID plays an important part in the movement of the campus community. They can be used while accessing public transportation, serving as transit passes, accessing the laundry, printing and copying documents.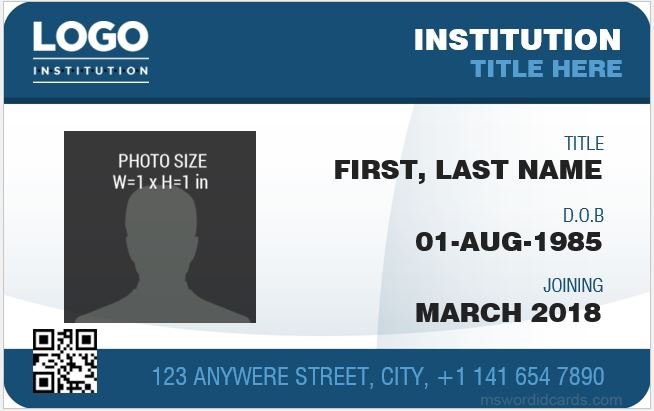 File: Word (.docx) 2007/2010/2013 Size 28 Kb |
Download
---
File: Word (.docx) 2007/2010/2013 Size 28 Kb |
Download
---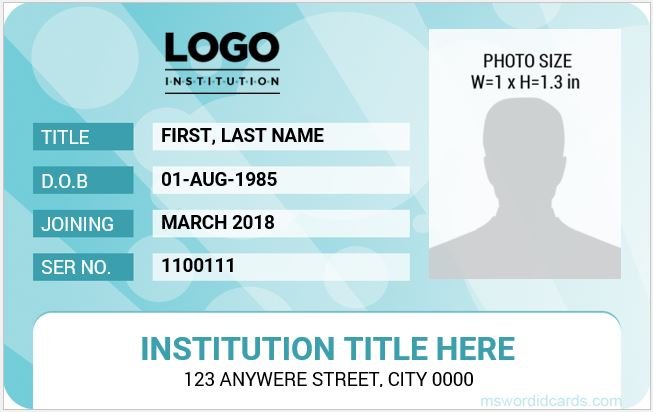 File: Word (.docx) 2007/2010/2013 Size 28 Kb |
Download
---