ID badges are a system used by organizations to identify and keep track of records of their employees. This system is used by employees as definite proof of employment and association to their place of work.
Human errors can be made very easily when employees must report manually to their workplace, for example by filling their name and working time information as a form of attendance on the register.
The employees can also, on purpose, create errors and fabricate certain types of information to gain access to places and facilities that they may not be allowed to use. However, the computerized system helps in keeping a fabrication-free record regarding the employees' attendance and authorization to facilities provided by their companies.
The ID card needs to be scanned by machines that generate information which then decides whether authorization is available or not.
As technology advances, security systems have been upgraded to become less time-consuming and less complex. Smart identification cards have been introduced to provide quick access for employees to their workplace. This has also helped upgrade the level of security at the companies.
This smart id badge acts as a fool-proof authorization process, creates a great sense of security as well as provides a professional appearance to the organization.
The smart ID badges are generated through a computerized process. These badges come both in vertical and horizontal format, as designed by the organization. They either have barcodes or chips inserted in them. These barcodes or chips are individually generated in a manner where no two barcodes or chips are identical and are appointed to employees so that each employee's information is stored separately.
These badges help the organization in gaining quick information about employees, for example, name, department, post in the organization, etc.
These cards also help the organization in keeping track of the authorization and access employees' have to different departments and facilities of the organization.
For example, the HR department has access to the room containing records regarding the employees of the organization. Other employees, unless authorized by the organization, cannot access the information.
The employees can also use ID badges to avail different kinds of promotions and discounts being sponsored by the organization.
For example, an employee working for a clothing brand is allowed a certain amount of discount on their organization's products. However, to avail of this opportunity, they need to provide proof of employment. The ID badge will be used as proof of employment at the organization.
ID badge templates are readily available online and can be downloaded without having to pay any fee. The organization can choose a readymade template or make adjustments to a readymade template according to their specific needs.
After finalizing the template, the organization needs to add their employees' information such as name, job post in the organization, and picture, and a barcode or chip with individual designs. Smart ID badges are being used by organizations all over the world to ensure the safety of the organization as well as give the organization a professional appearance.
Pick a category of badges from the list given below and print one for you.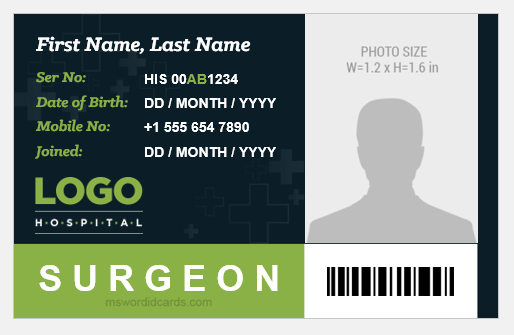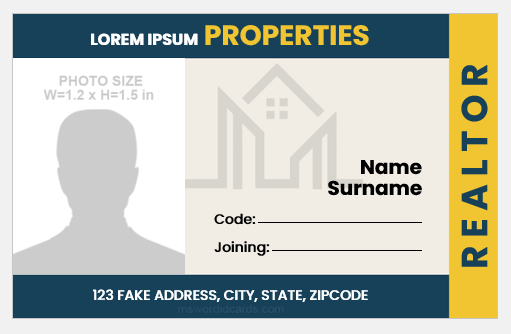 Project Manager ID Badges
Marketing Staff ID Badges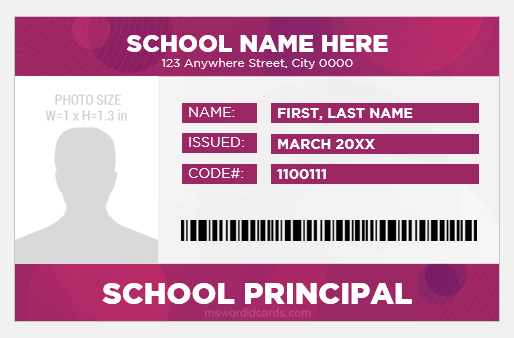 School Principal ID Badges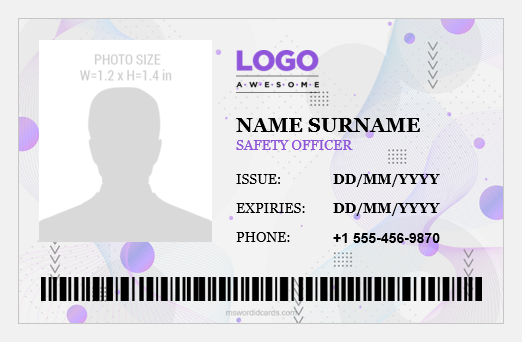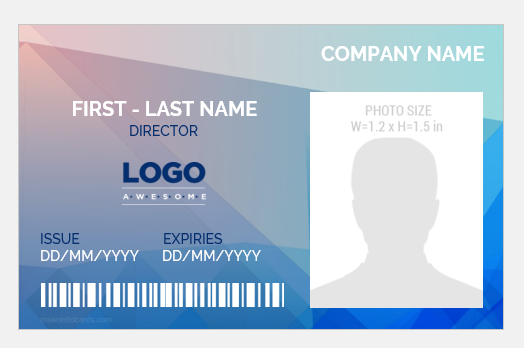 Nurse practitioner ID Badges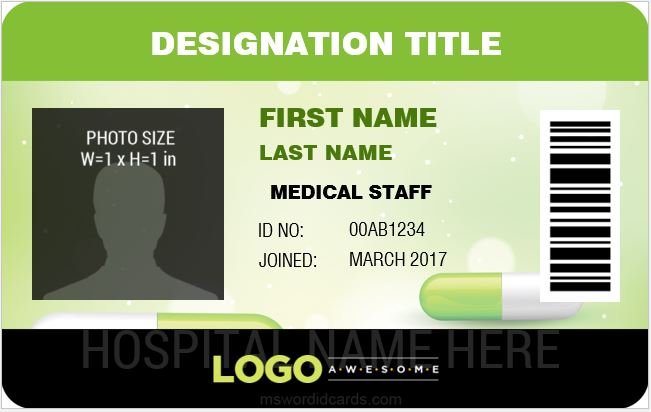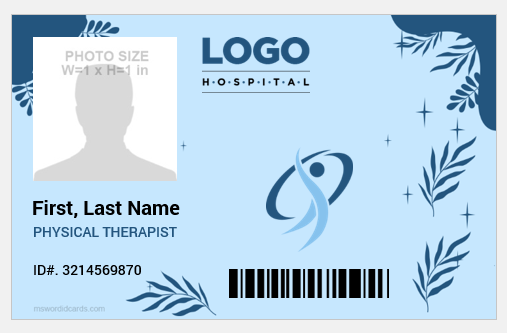 Physiotherapist ID Badges